AVG - Privacy - Disclaimer
Algemene voorwaarden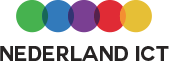 AVN Group B.V. (trading under AVN Remarketing) uses the General Terms and Conditions ICT the Netherlands with regard to its services. By using this service, you agree to these General Terms and Conditions.
Privacy
At the AVN Group, trading under AVN Remarketing, you as a customer comes first. This means that we respect your privacy and treat your personal data used in one or more applications of AVN Remarketing carefully and confidentially. AVN Group, trading under AVN Remarketing, will not sell your personal data to third parties and will only make it available to third parties that are involved in the execution of your services.
Personal data that we collect through our applications (name, address and place of residence and data for the given order given) are used for the following purposes:
For recording inspections and inspection locations/moments, invoices, transport orders, bids, sales, customer data for the user's output of the relevant application;
To make future use of our products directly and easily possible;
For the execution of a legal obligation or legal proceedings;
You have the right to access, rectify or delete your personal data at all times. The personal data is stored and sent in a secure environment.
AVN Remarketing collects and interprets only data from vehicles, not from persons, for further reporting or advice for its commercial customers.
Disclaimer
AVN Group trading under AVN Remarketing pays the utmost attention to the reliability and topicality of the data on this website. Nevertheless, it may happen that the information contains deficiencies.
AVN Group trading under AVN Remarketing does not guarantee the faultless operation or uninterrupted accessibility of the website or the services offered electronically. The information provided on our website can be changed at any time without prior notice or obligation.