NO-GO WITHOUT
Standard Guidelines
Professional fleet management without standard directives to inform customers clearly, is a thing of the past.
An explicit protocol is essential to the process for controlling the damage cost in lease or rental contract settlements.
A 'hand-in protocol' (or damage repair protocol) records what's understood by acceptable and reproachable damage. Today's car technology is advancing so fast, that this protocol needs an update every six months. We provide this service to our clients, so you are sure to never lag behind or miss anything.
Reports
Insight Increases Customer Satisfaction
Your customers will greatly benefit from the informative data and correct communication the application facilitates.
Because of this, customers, confronted with claim charges, are more likely to respond positively.
Overview Makes Light Work
Real-time response and not to miss a thing, is everyone's top priority. Work handovers are made easier and time-saving with the Inspection Platform, instructional videos and manuals.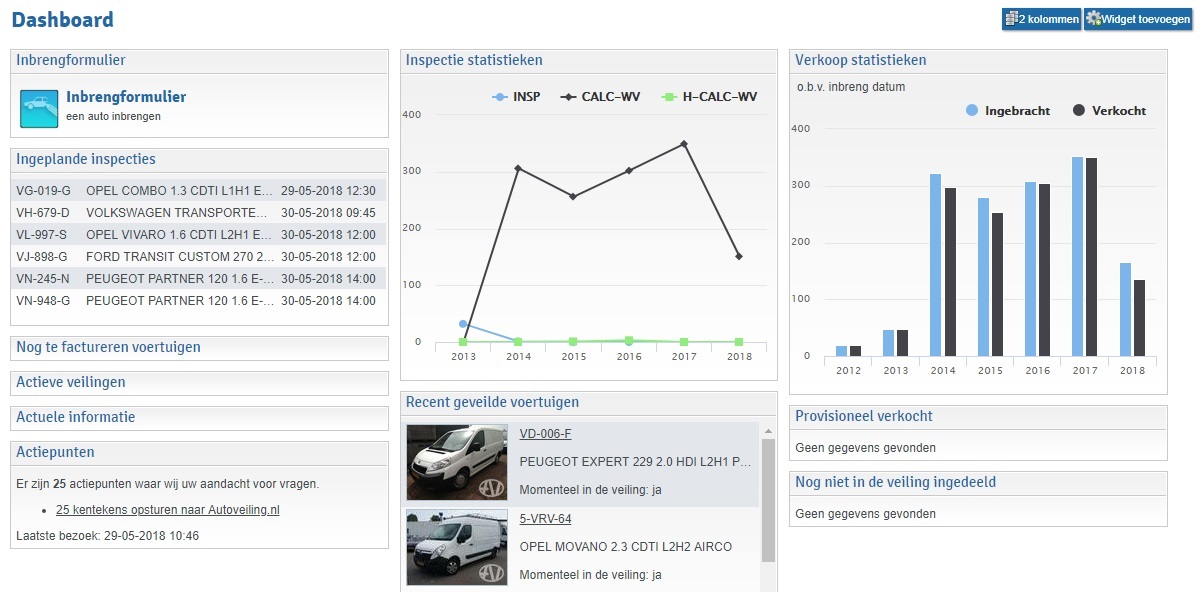 More profit
Return on Investment
This tool you will help you achieve to have a higher yield on reproachable damages; that is, up to 15% more. Serious money, seeing as the application already saves you time and resources.
Correct data
A high-quality, digital report of a vehicle facilitates sharing. 'Insight in your cars, creates insight in your process.
You can count on attracting more and better buyers with this type of display.
What it is
Convenience
The Inspection Platform facilitates claim settlements: Inspection assignments can be planned swiftly. The inspector of your choice will carry out the assignment and you will receive the final report for further processing in real time. Recurring inspections can be monitored and everything can be linked directly to the in-house lease-management system. The option Planning helps you create your own planning for inspectors and transporters within your network.
Reliability
Rely on well-organized data storage that you can always find again. The option Pool management, for example, allows you to organize damage repairs, refurbishment and other follow-up actions after intake. With the option CarSelfScan, it's possible to distinguish and attend to inspections carried out by drivers or hikers, on your personalized dashboard.
What is the difference
See the differences between inspection and Remarketing platforms
What it does
Custom
The Inspection Platform focuses on your own claim handling process, using your company branding. This method ensures you are free to organize each step in the follow-up process according to your requirements.
Learning to work with the system is quick and easy for everyone. An additional advantage are the variable costs; you are invoiced per inspection.
Time-saving
Fully automated BPM transfer facility
Assignments for transport, storage, repair, preparation or tire hotel
Planning module for on-site (or third party) inspectors
Combination with CarSelfScan module
Pro's
check
High quality and consistent reporting
check A tightly organised settlement process
check Yield of up to € 100,- per end of contract
check All lease management systems are integrable (API)
check Easy to operate and transfer
check Quickly notice differences in successive inspections
check Insight into detail prevents discussions
Do we have your interest?
Leave your details to download the Inspection platform White Paper and/or for more information.