self activity
Autonomous
Your customers prefer to take care of everything as soon as possible in case of car damage. Of course they cannot repair themselves, but registering with the Carbidder App works very well. Via an easy to follow routing, one can accurately map the damage and a visit to the car body rapair company is not necessary to request a quote.
In this time and day, as a professional car body repair company and/or customer-oriented fleet manager, you can no longer do without apps that make it easier for your customer.
Familiar
Bind customers
Give customers confidence and gain confidence. There are many possibilities to request a repair quote online. This app binds your customers to your own company, which discourages 'shopping behaviour'.
You do not have figure it out all yourself and work it out. You can quickly enter this app in your process and it will deliver immediate results.
Customers will be enthusiastic with the informative reports and the correct communication.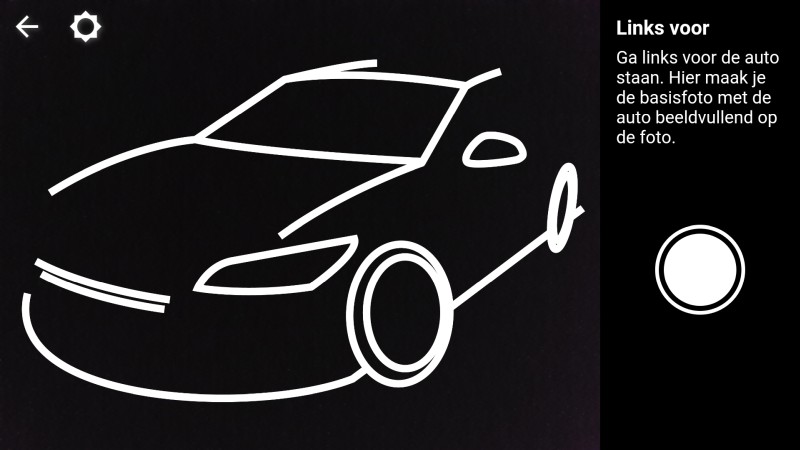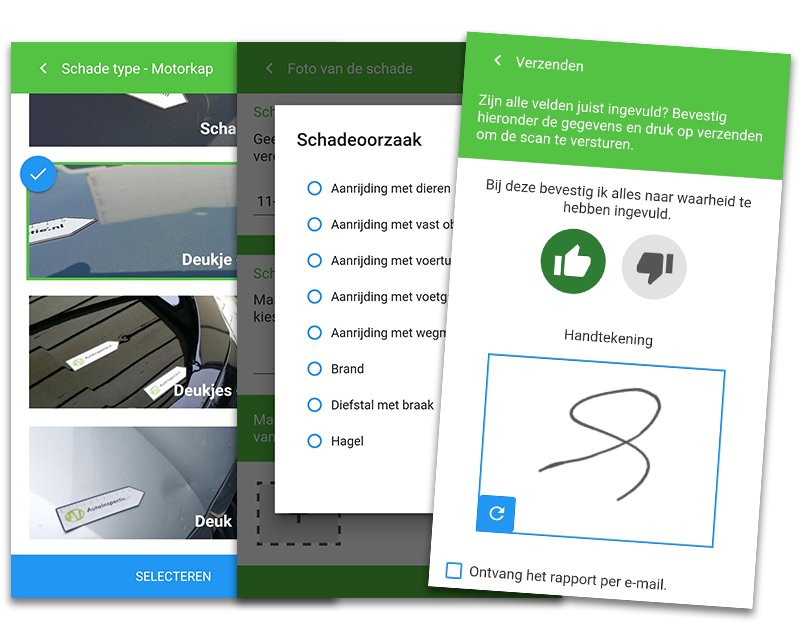 Do more
And receive more
Customers with damage to their car ask you to make a report. With the use of the Damage Intake app, you get all relevant information and useful photos. You will notice that your customers appreciate that a visit to your company, prior to a quote, is not neccessary. You can easily determine whether to pick up or drop off at repair.
With the Damage Intake app you give your customers more freedom and you save time and keep control. That translates into more sales and returns. Customers are increasingly demanding more service and attention. You do everything to make them enthusiastic.
What it is
Your customer can send a message at the time and location of their choice. That saves a lot of time for both parties and is therefore extremely attractive. Your quotes are not hindered by others and you bind your clientele.
This application has the possibility to link with the reversed auction platform. Here you can have different providers bid in reverse order, namely lower and lower. The reversed auction can be used on the basis of time and/or money; who repairs the fastest and cheapest?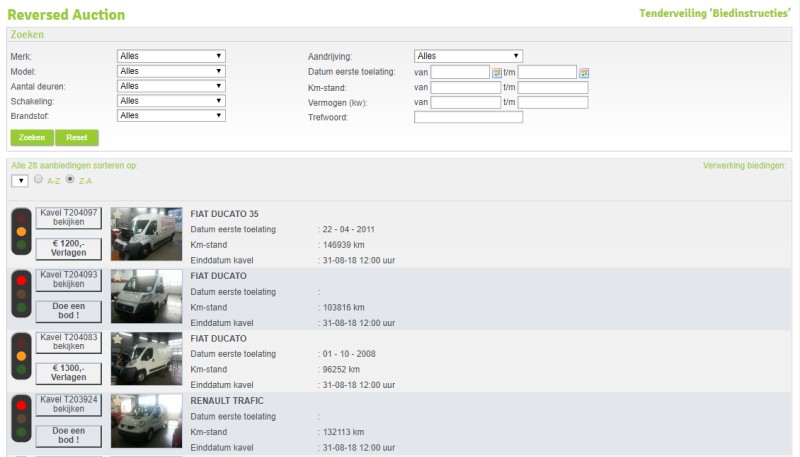 What it does
Your service, so your appearance
Your customers will find your Damage Intake app under your own look and feel. A unique reference code in combination with the registration number gives your customers access to tight inspection routing. Customers are guided through app videos and instructions. This gives you the registration number and green card data and a preferential planning of these potential customers.
Every query provides an automatic price calculation for you. These advice amounts help you quickly and easily to make a customized quote.
Pro's
check
Save time and fuss
check Communicate easily and quickly with insurers
check Fast and inexpensive in progress with modern app
check Anyone can do it with video instructions
check Provides measurably more additional work
Do we have your interest?
Enter your details for more information about the Damage Intake app.